Nov 17, 2022
Where Gratitude Fits in Trauma Treatment
When you've had a traumatic experience or challenges you can't seem to overcome, gratitude may be far from your mind. The holiday season, in particular, can be tough for people experiencing loss, grief, trauma, and other mental and behavioral health challenges. When it seems everyone else is cheery and spreading gratitude, your mind and heart may not be in the spirit of it. Negative emotions related to trauma can narrow your focus on your problems and make healing and positivity seem impossible. But healing is possible. Being grateful while you're healing is possible, too.
Finding Gratitude During a Season of Grief
Gratitude, in general, may be something you never think about or consider, especially when you're going through a tough time. It can be hard in those moments to see positivity in life and find reasons to smile. With the holiday season rapidly approaching, you may feel forced to express gratitude for someone. For something. For anything. Thanksgiving and Christmas ads can make showing gratitude seem like a requirement. They can make it seem so easy. However, individuals who have experienced trauma may have open wounds and scars on their bodies and minds that no amount of holiday cheer can heal. Still, it's important to remember that no matter what you've been through, you deserve healing and that you're capable of creating a life you can be proud of.
When you are ready to make changes and no longer content with the sneaky signs of trauma in your life, it's time to turn to a licensed mental health professional for support. For those seeking trauma therapy in Yakima, Susan Delia Counseling Services can provide cognitive behavioral therapy (CBT). Here, you can receive care that empowers you to rediscover a sense of purpose in your life and helps you find an authentic way to be grateful while healing.
Trauma Recovery and Gratitude
While each person and their experiences are unique, research shows that gratitude can be a beneficial practice for individuals who have gone through traumatic events, from natural disasters to combat to cancer diagnoses. In these instances and others, gratitude can relate to higher psychological functioning and well-being levels. Additionally, it is correlated with increased use of adaptive coping mechanisms, enhanced motivation, and improved self-esteem.
Not only are each individual's experiences in life different, but mindsets regarding gratitude can vary from person to person, too. Gratitude may not just mean being thankful or showing appreciation for someone or something. For some, being grateful can mean acknowledging the possessions they can rely on. It can include identifying and appreciating internal strengths—a concept at the crux of solution-focused brief therapy. One inner strength that can empower a person to bounce back after difficulties is resilience.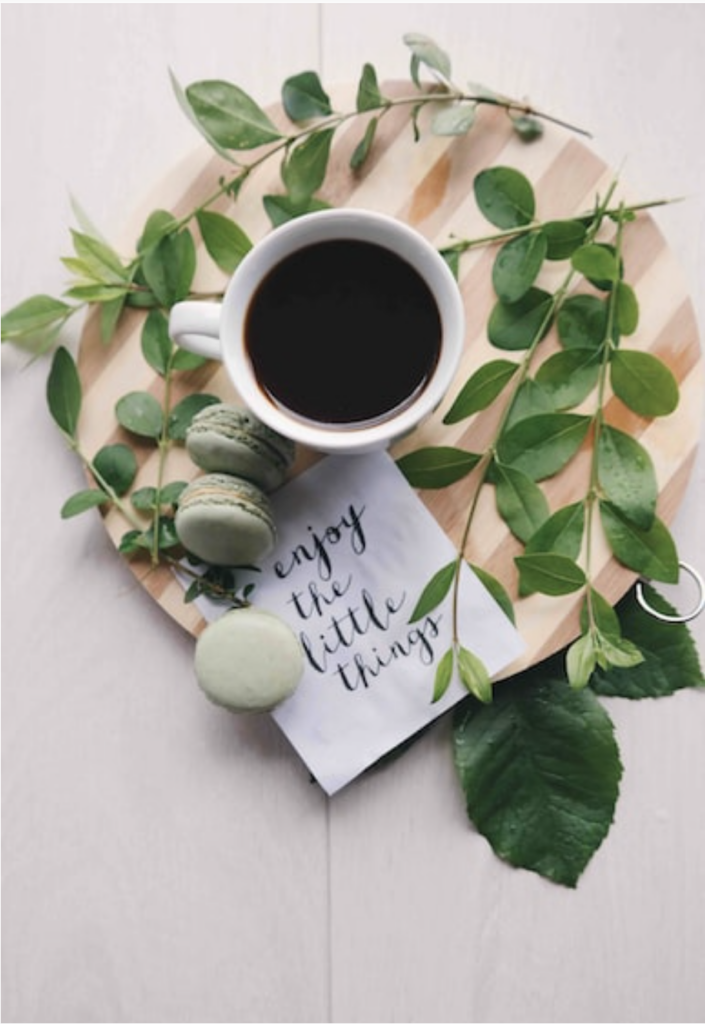 Gratitude and Resilience
Resilience refers to how well an individual responds to adversity; how well they adapt to their circumstances. It can mean…
Being aware of possible setbacks
Being mindful of any triggers that might threaten the progress you make during therapy and recovery
Knowing how to handle those triggers
Your resilience can evolve as you strengthen your mental and emotional control. In solution-focused trauma therapy in Yakima, clients learn to boost their mental and emotional control by harnessing their inner strengths. Clients are encouraged to use their inner strengths to identify and implement healthy solutions to mental, emotional, behavioral, or interpersonal conflicts. To use their inner strengths to stop relying on harmful habits, behaviors, or substances to cope with stress and trauma and instead take practical steps to achieve their ideal, less stressed futures.
Practicing Being Grateful While You're Healing
Gratitude isn't something you can force, even during the holidays. But it is something you can begin being intentional about in your own way at your own pace every day of the year. In solution-focused brief therapy, you learn to practice mindfulness and become better connected to the present rather than the past. You can learn to be more aware of your present and less judgmental of yourself. With a stronger connection to the present, you can gain more meaning and purpose in your life. You can become more future-focused and set specific, realistic goals you hope to accomplish in and after therapy and recovery. You can begin being grateful while you're healing just by
Appreciating your inner strength
Giving yourself patience and grace
Acknowledging small and large improvements and the ability to change
Having healthy pride and thankfulness for triumphs in and after counseling
Feeling good about your hopes for your future
Gratitude doesn't undo your past or erase your present challenges. But it can foster positive post-traumatic growth and encourage healing and feelings of safety in your mind and body. It can enhance your well-being by helping reduce anxiety, depression, blood pressure, aches, and other symptoms of illness. Likewise, gratitude can increase life satisfaction, happiness, optimism, and other positive emotions.
Practice gratitude at your own pace. Try keeping a gratitude journal and writing as honestly as possible, starting with abilities and skills you're thankful to have and new things you've learned in therapy. Consider sharing your thoughts, feelings, and words with a licensed clinician when ready.
Learn to Embrace Gratitude in Trauma Therapy in Yakima
Remember, there are times during and after treatment when it's tough to move on from your past. If you still have difficulty looking forward to a brighter future and working to attain it, you don't have to handle these feelings alone. Working with a compassionate licensed clinician in a judgment-free space is the start you need on your healing journey. In time, you'll be able to redefine how you look at your life and keep your past from hindering your present and future. Eventually, you may learn to replace anxious, negative, or intrusive thoughts with positive thoughts. An experienced therapist can support you. However, searching "trauma therapist near me" may not yield the best results. Instead, reach out to Delia Counseling Services practicing in Yakima, Washington and Florida, for the support you need in recovering from a traumatic experience and the guidance that will help you create an authentic gratitude practice in your life. Susan Delia specializes in CBT for depression, anxiety, trauma, and increasing your confidence.
---
Delia Counseling Services provides quality CBT (Cognitive Behavioral Therapy) for anxiety, depression, grief and loss, relationship concerns, and life transitions. Susan Delia serves therapy clients online in Florida and online and in-person in the Yakima, Washington area, including zip codes 98902 and 98901 and beyond.