Jan 11, 2023
You're Not Alone if You Don't Like New Years Resolutions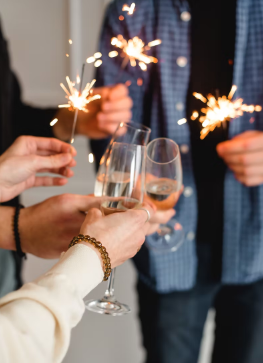 Goals are a great way to challenge yourself, track your progress and follow your dreams. However, when everyone around you is talking about a "new year, new me," you may feel pressured to make goals for the start of the year (or guilty if you've already let them slip). While harnessing the beginning of a new year can be a motivating factor for some people, you are not alone if you do not like to set new year's resolutions. Studies show about 91% of people will not meet their new year's resolutions. That is definitely not an encouraging statistic, which makes sense why so many people do not like making resolutions.
Maybe you're feeling overwhelmed with all you have in mind for the year ahead, or maybe you are disappointed you did not accomplish your goals last year. The good news is, your goal setting does not have to be limited to January 1st. You can identify, address, and solve a problem in your life at any point, on whatever timeline or approach works best for you. Our tool of choice? Solution-focused therapy!
Keep reading to learn how solution-focused therapy can provide you with an alternate route and mindset to goal setting and sustainable change in your life.
Can Solution-Focused Therapy Work for Me?
Solution-focused therapy is a type of brief therapy that focuses on finding solutions to problems, rather than dwelling on the past or exploring deep-seated issues.
Solution-focused therapy can be a helpful alternative to new year's resolutions because it encourages individuals to identify specific, achievable goals and to work towards achieving them. The best part is that your solution-focused therapist will help you stay accountable and will work with you to achieve your goals year-round.
Instead of just solving the current issue/stressor, solutions-focused therapy teaches skills and emphasizes innate resilience and strengths to help the client change the process in how they approach, process and manage stressors, anxiety or goals in the future, too. The goal here is to shift the focus from problem-solving to solution-building, says Insoo Kim Berg, the developer of SFT.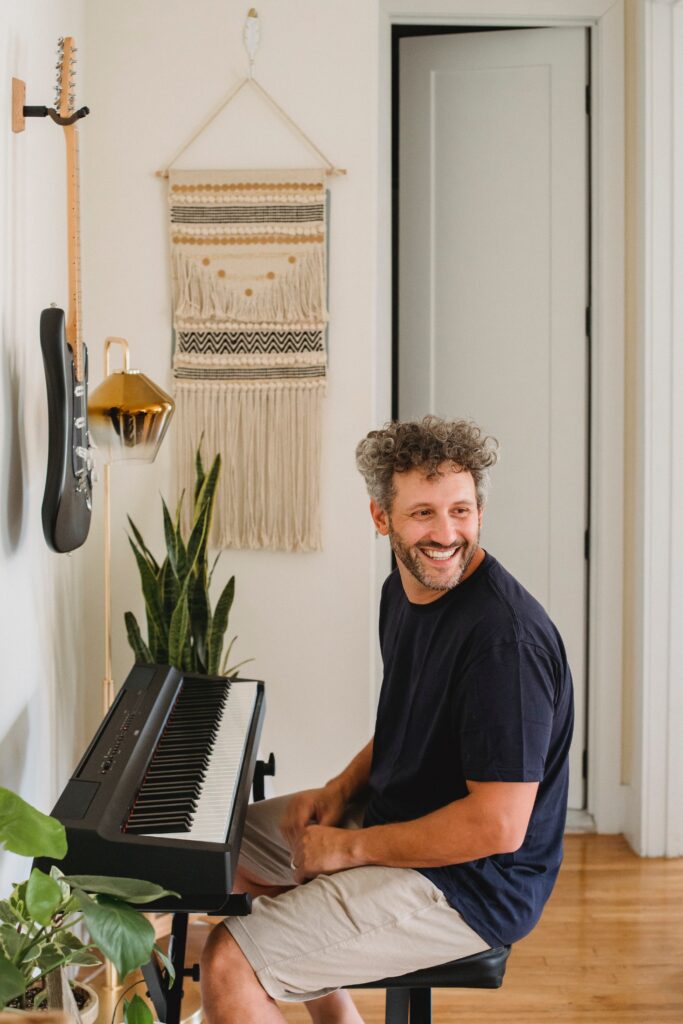 A Different Approach to Goals
Goal setting or making resolutions sometimes can turn into idealizing an outcome without much consideration for the feasibility and means of getting there. This is how resolutions fail and self-esteem is rocked by disappointment and shame.
For example, if you want to lose 50 pounds you have a goal. If you have a plan to incorporate exercise into your schedule, access to a dietician (check your insurance!), and learn how to fuel your body in a healthy way, you have a solution in place to get there.
If you have a feeling this approach for goal-setting may work for you, or if you are tired of New Year's Resolutions that fizzle out by February, here are 5 tips on how to apply principles of solution-focused therapy into your goal-setting to help you yield more positive and effective results:
Focus on the future.
One key aspect of solution-focused therapy is the emphasis on the present and the future, rather than the past. This means that the therapist may not delve into the client's past experiences or problems in great detail, but rather will focus on finding solutions that can help the client move forward.
Identify your strengths.
It seems simple enough, but we are often our own worst critics. By verbalizing/visualizing your strengths, you may be able to identify what skills or traits you have that may be beneficial to helping you accomplish those goals. For example, if you are a morning person and feel more energized in the mornings and are an early riser, you may find success in incorporating a routine to achieve your goals in the morning. It is a natural addition to your routine that helps set you up for success. .
This is a major component of SFT. A miracle question helps a client describe what their perfect version of themselves and their life would look like. By asking yourself this, you could help identify exactly what would be different to achieve this "miracle" and therefore, where a solution would be most effective. Miracle questions also instill hope and optimism, which research supports promotes achievement in goals and other desirable outcomes, such as improving overall well-being and changing perspective.
Scaling questions.
These are questions that take the perceived issue and ask you to rank the severity, distance from solution and current level of progress. This allows you to reflect on your motivation, acknowledge progress and note what is working while identifying the next barrier. This is helpful because you may be able to use solutions to problems you have previously successfully utilized. On a scale of 1-10 with 1 being "I haven't started making progress on this goal" and 10 being "I successfully met the goal I set for myself," where do you place yourself and why?
Look where things are going right
Another helpful solution-focused therapy tool is the habit of looking to the places in life where things are going right. Reviewing what makes these situations more successful than others can help you develop the capability to widen that strategy to other areas of concern.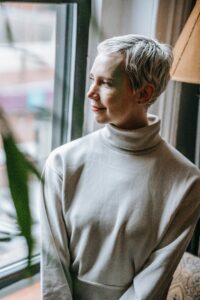 From Resolutions to Solutions
Goal setting is an important part of life. There is no one right way to set goals. Different people benefit from different styles, visualizations and learning styles. No matter how you get there, the goal is to get you to your goals!
The important thing to remember is goals, timelines and methods can change and that is normal and OK. It is important to not get discouraged and this is how focusing on the solution and troubleshooting to adjust goals and make them possible sometimes is easier in a solution-focused approach. Are you interested in seeing if solution-focused therapy can help you set goals and make sustainable changes in your life? Reach out today to start.
Delia Counseling Services provides quality therapy for individual adults and teens 13 years and older who are struggling with anxiety, depression, grief and loss, relationship concerns, and life transitions. We serve solution-focused therapy clients online in Florida and online and in-person in Yakima, Washington area including zip codes 98902 and 98901 and beyond.