Sep 21, 2022
Building Inner Peace in Your Life in Time for International Day of Peace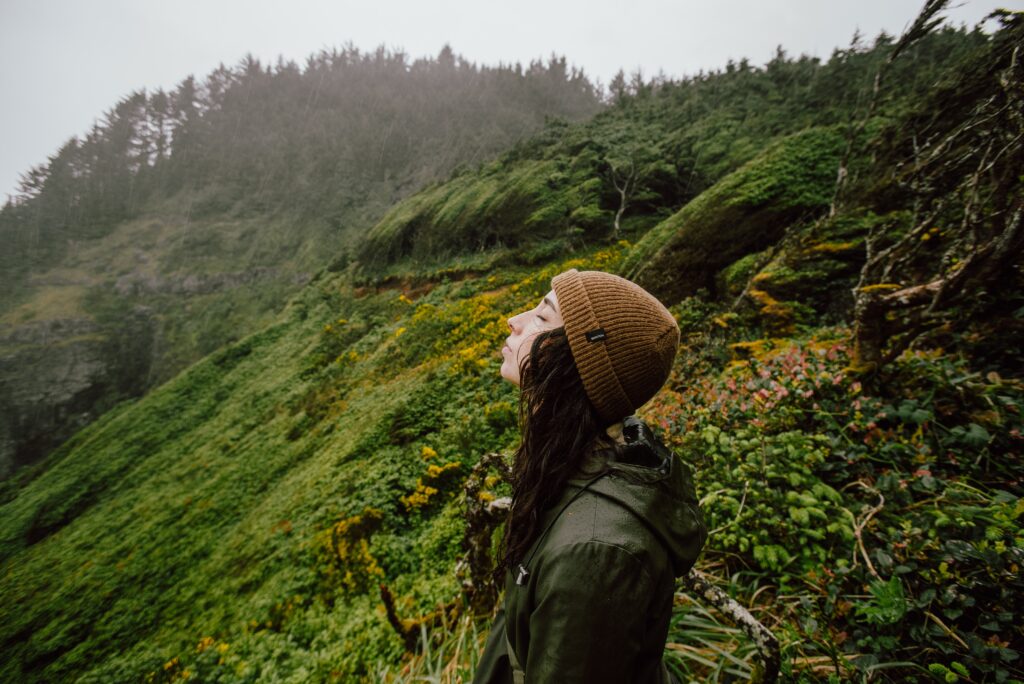 A harvest of peace grows from the seeds of contentment

– Indian Proverb.
When we feel busy, stressful, chaotic, rushed, or are faced with big decisions in life, often all we wish for is a sense of calm, a moment of inner peace that can be a balm to the hectic schedule of our lives. But this sense of peace doesn't grow overnight, and certainly not without intention. For September 21 – The UN's International Day of Peace, take some time to plant a few seeds needed to reconnect to a sense of tranquility, calm, and stillness. 
Today we'll direct our attention to two major areas of life deserving of inner peace: our relationship with ourselves and our relationships with others. On this International Day of Peace, we invite you to ask, "How can I treat my body in a peaceful and caring way?" and "How can I bring peace to my relationships?"
In solution-focused therapy for anxiety, we know that asking the right questions at the right time can be an incredibly powerful tool for healing, and so we invite you to let these words spark your reflection. Even the most practiced person can struggle with these questions, so be gentle when exploring the thoughts that arise. If you're unsure where to begin, use this guide to direct you toward a more peaceful life. We'll review how to invite peace into our life, relationships, and self-care, and help you reflect on your current standing with inner peace.
Self-Care for Inner Peace
The necessity of self-care has become quite the phenomenon over the past decade. Practicing self-care became a mission statement with many of us being over-stressed, overworked, anxious, depressed, dealing with the problem over problem, and in need of an outlet. But self-care in its most authentic sense (while not unenjoyable) isn't always about taking baths, treating yourself to a matcha latte, or cooking a favorite meal at home. Self-care can be challenging work. It means showing up to take care of mental and physical health. It involves bringing in a practice of spirituality, cultivating and maintaining relationships, and expressing emotions. It requires learning how to set yourself up for success to live a more fulfilling life that doesn't need an escape. True self-care can help you in finding your purpose and passion in life, setting goals to get there, and meeting those goals.
Self-Care Reflection & Questions Used in Solution-Focused Therapy for Anxiety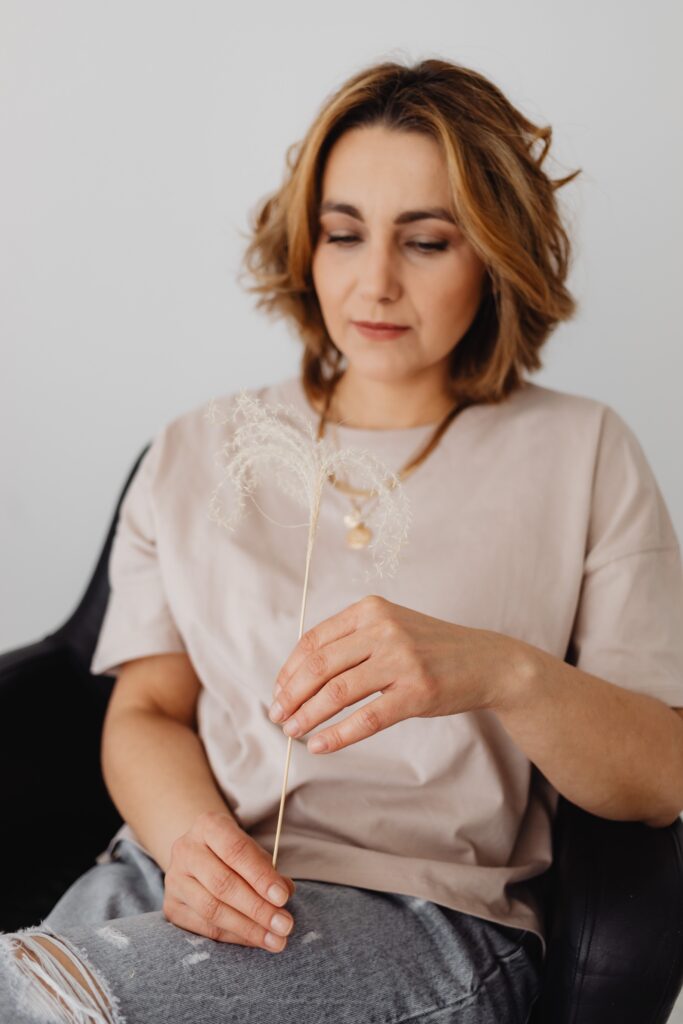 To reflect on your current self-care practices, ask yourself, "Am I getting enough sleep? Is my diet giving me the nutrients and energy I need for the day? What am I doing to foster healthy relationships with friends and family? Am I making enough time for the things that mentally boost me? What questions do I ask myself to reflect on my life and experiences? Do I feel good about the ways I've learned to process my emotions?"
To expand deeper on these questions through solution-focused therapy for anxiety, you can rate yourself on a scale of 1 -10 for each of these questions, where 10 represents your complete satisfaction with how things have been going so far. Part of the exploration at this point will require curiosity about the answers you chose. "Why did I rate this a 5, not a 6?" "What would an 8 feel like?" "What steps taken could move the needle to the next level?"
If this feels like a foreign way of reflecting on your experience, working with a solution-focused therapist for anxiety can help you discover your answers in a way that doesn't feel forced through therapeutic conversation.
What are the benefits of finding inner peace?
When we make an effort to cultivate a more tranquil, calm, and serene life – many of the benefits from that work will begin to appear in our lives. The ability to act with more compassion, confidence, and control cannot be understated enough. Cultivating inner peace can make finding your passion and purpose in life easier to navigate.
Leading a more peaceful life has numerous positive physical, mental, and spiritual effects on our well-being.
Physical Peace – Embodying moments of stillness and self-reflection can decrease respiration rates and improve blood flow. It can relieve muscle tension and relaxes our nervous system. A more peaceful life can improve sleep, making us feel rejuvenated and energetic.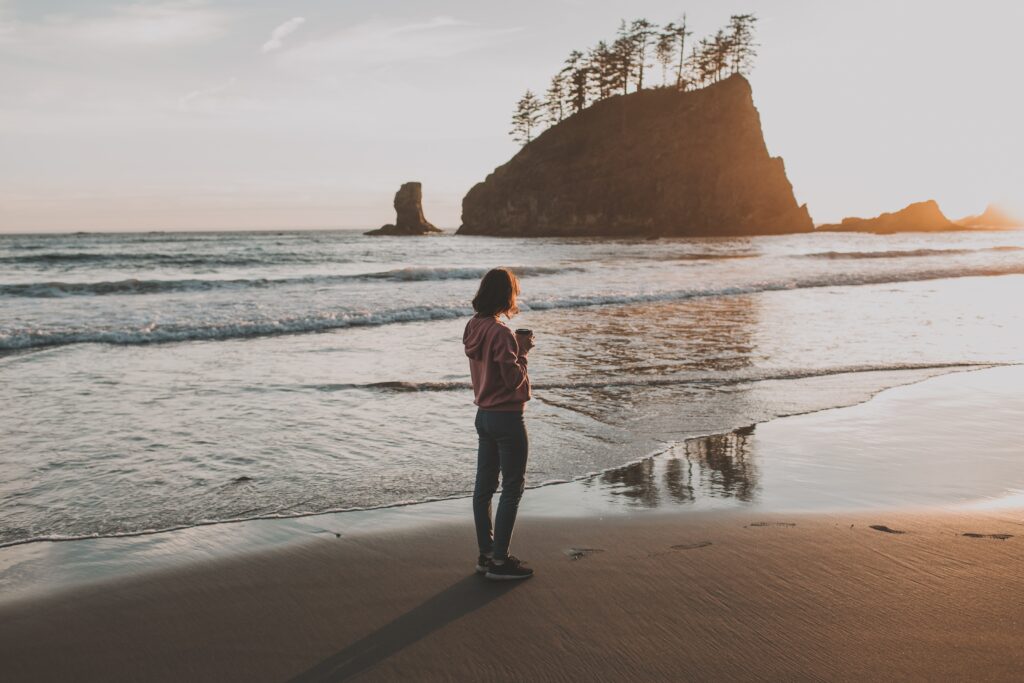 Mental peace – When we work on peace, our minds are better in their ability to control thoughts and work through fear. Dealing with intrusive thoughts and negative self-talk becomes easier when we cultivate mental peace. We become more creative and can approach problems with a broader view. Emotional stability improves, and we develop greater empathy towards ourselves and others.
Spiritual peace – Additionally, a sense of calm can help us learn forgiveness and how to widen and deepen our capacity for love. It brings wisdom and allows us to keep things in perspective. Through peace, we can live in the present moment and develop happiness.
The greatest gift
If you are struggling to find inner peace and are continuing to live with anxiety, depression, or trauma, one of the most incredible acts of peace you can give yourself is to ask for help. At Delia Counseling Services, a humanistic and strength-based approach to calm an anxious mind is used to help you find serenity. Through solution-focused therapy for anxiety, we'll begin the work by using the resources and skills already within you. Reach out today to find your inner peace.
---
Specializing in therapy for women, Delia Counseling Services provides quality Cognitive Behavioral Therapy (CBT) for self esteem, anxiety, depression, grief and loss, relationship concerns, and life transitions. Susan Delia, LCSW, provides in-person therapy in Yakima, Washington including zip codes 98902 and 98901 and beyond, as well as online therapy across the states of Washington and Florida.